What is a hob cutter?
The Hob Cutter is a cutting tool that is cylindrical in shape with helical cutting teeth with grooves that run the length of the hob. It is installed to a hobbing machine so that it can rotate and cut various gears such as spur gears, helical gears and worm gears. In addition to cutting gears, there are special hob cutters that are used for processing sprockets, splines, involute serrations, timing pulleys, etc.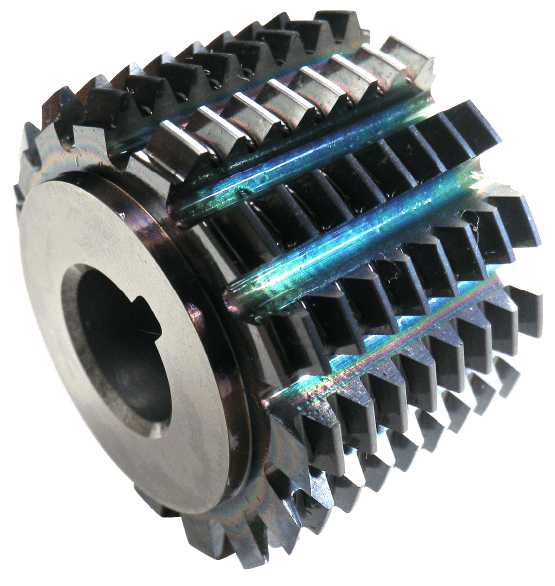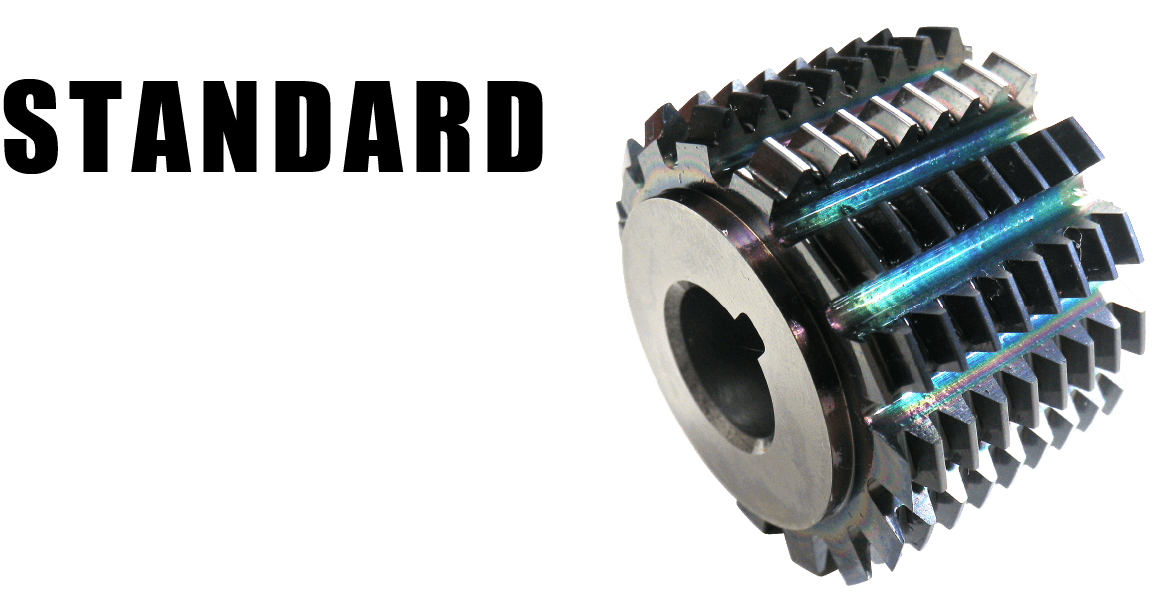 For the standard sizes, please refer to the chart below. Due to the use of relieving surface backing, the tooth profile will not change even after grinding.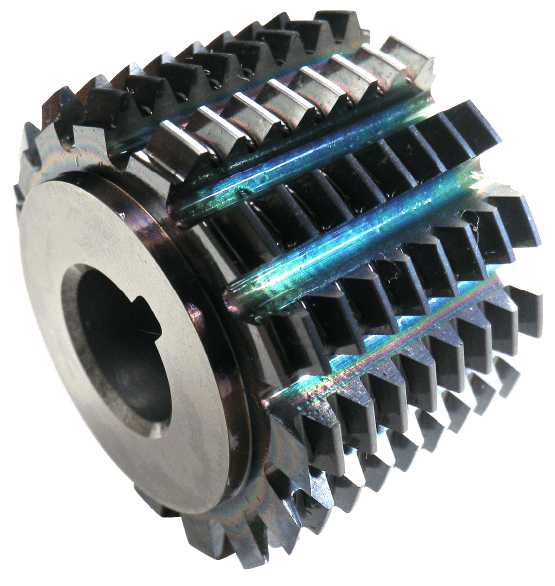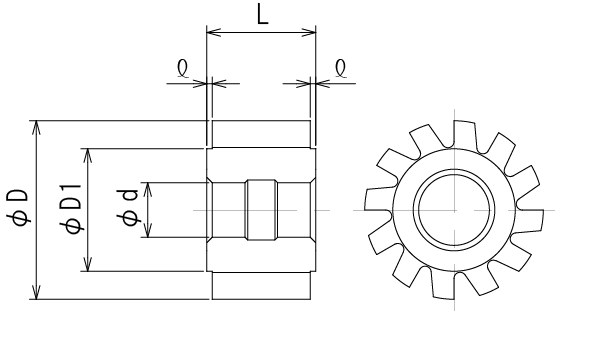 m
ΦD
Φd
L
ΦD1
ℓ
8TYPE
0.1~0.15
25
8
8
17.5
0.5
0.2~0.3
25
8
10
17.5
0.5
0.35~0.8
25
8
12
17.5
0.5
10TYPE
0.2~0.25
32
10
12
22.5
1.0
0.3~0.45
32
10
15
22.5
1.0
0.5~1.0
32
10
20
22.5
1.0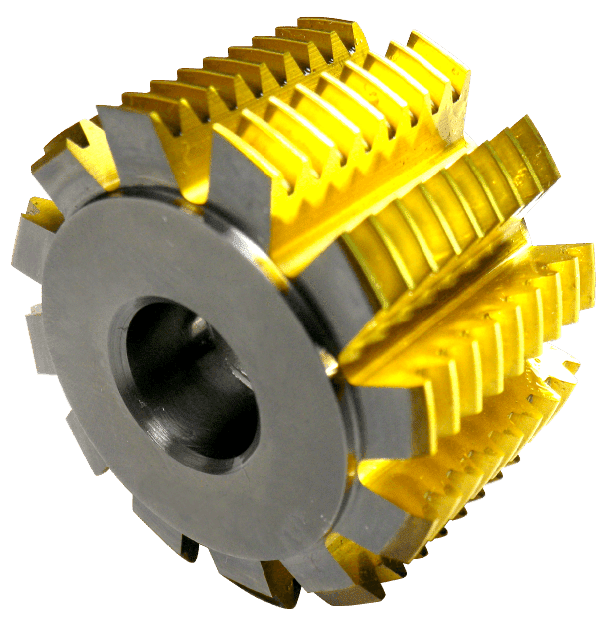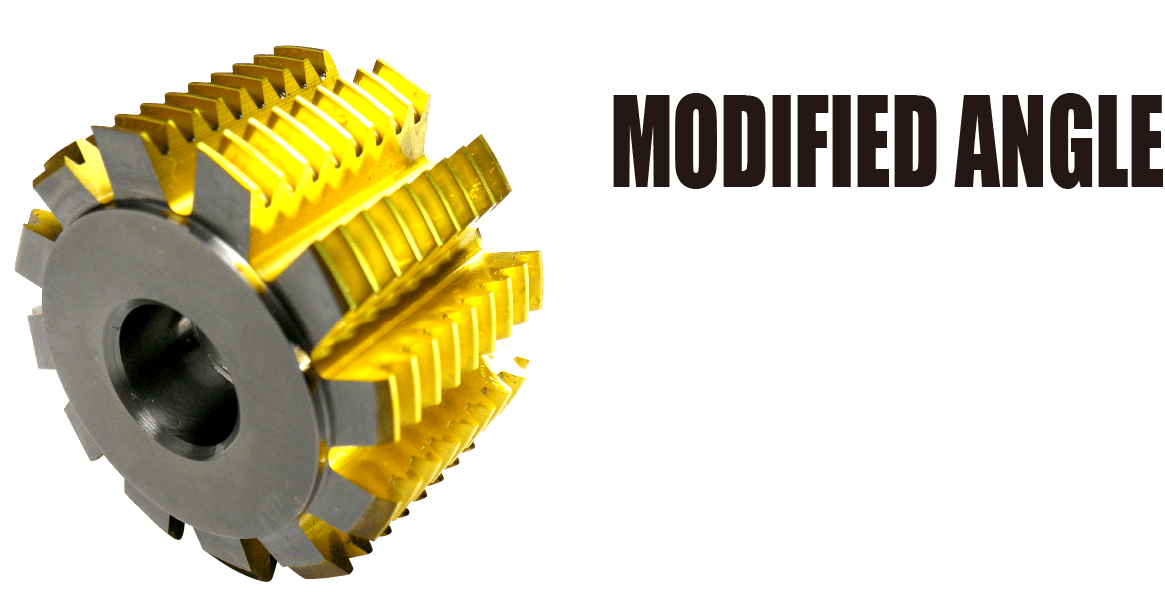 If you need a hob cutter with a modified angle, please refer to the table below to specify module, size and R. ※ The amount of chamfering R attached to the tooth tip of the gear changes according to the number of teeth and the addendum modification coefficient of the workpiece gear, so please consider this before you specify R.
the size of R
0.3mR
0.4mR
0.5mR
FullR(TANR,0.6mR)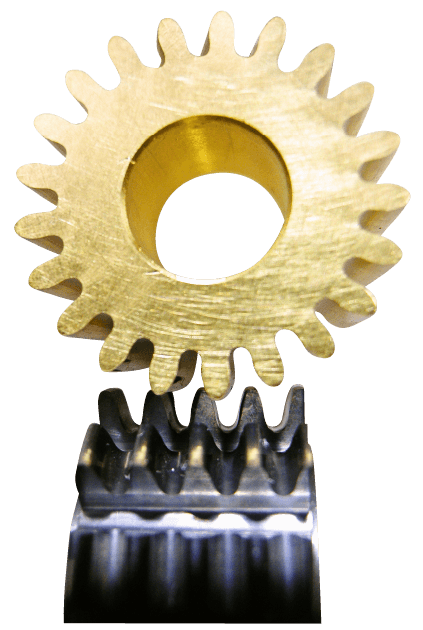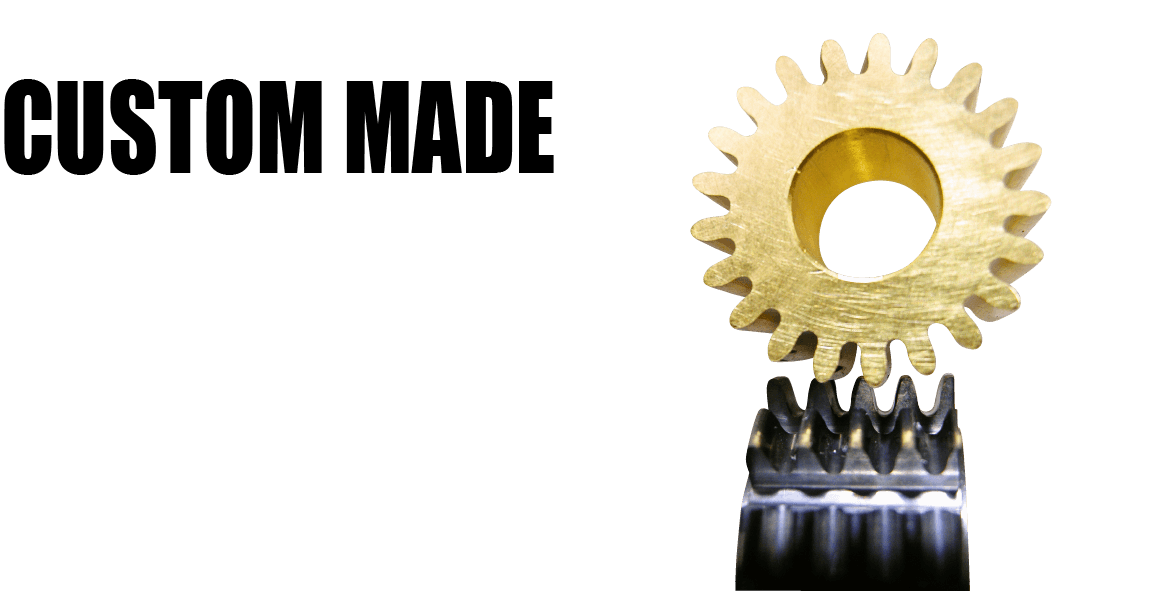 We provide many types of hob cutters. Please refer to the following table for details.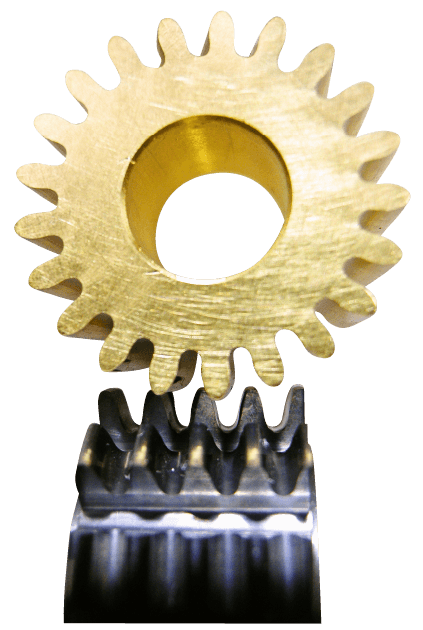 | | |
| --- | --- |
| Involute hob | Cycloid hob |
| Involute spline hob | Hob for bevel gear |
| Hob for escapement wheel piece | Sprocket hob |
| Modified involute tooth profile hob | Shank type hob |
| Involute serration hob | Position hob for ratchet |
| Hob for worm wheel | Other special hob |
Involute hob
Cycloid hob
Involute spline hob
Hob for bevel gear
Hob for escapement wheel piece
Sprocket hob
Modified involute tooth profile hob
Shank type hob
Involute serration hob
Position hob for ratchet
Hob for worm wheel
Other special hob